Firewalk 2023
Date: Tuesday 10th October 2023
Location: Writtle University College, Writtle, Chelmsford CM1 3RR
Time: 6pm-9pm
Cost: £35 registration fee, or a team of 4 for £120. Includes an wood-fired oven pizza per person.
If you select a 'Team of 4' ticket, please enter team member names and allergies/dietary requirements in the additional information box during checkout.
| | |
| --- | --- |
| Entry type | Individual, Team of 4 |
 This World Mental Health Day, we invite you to join us for a life-changing experience and take part in our Firewalk! Do you want to challenge yourself, get out of your comfort zone and realise the true strength that lies within you? Your ticket price includes a Wood Fired Oven Pizza of your choice* and a certificate to prove you walked on fire! Join us on our Firewalk and show your support to your local mental health charity!
* Please inform of us any dietary requirements in the additional information section at checkout.
Have a team? Sign up as a team of four and you will receive a discount saving £5 per person. A team of four entry is just £120 and includes a wood-fired pizza per person (please remember to indicate any dietary requirements for each team participant in the additional information section during checkout).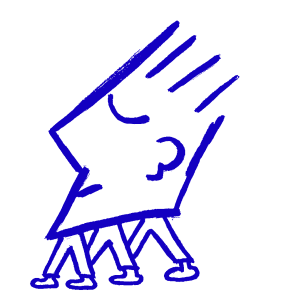 With thanks to our sponsors and partners,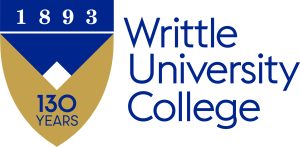 FAQ's
What is Firewalking?
Firewalking is the act of walking barefoot over a bed of hot wooden coals. A combination of pine, ash and oak is burnt and then broken down into a smooth red-hot path of embers. The lane itself is between 15- 20ft long and 2-3ft wide. During the course of the burn down the temperature of the fire reaches over 1236° Fahrenheit and when it comes time to walk on the coals the fire lane will be burning at a core temperature of over 400-600° degrees Fahrenheit.
What is a sponsored Firewalk?
 In essence it's the same as a normal sponsored walk except the event takes place over twenty feet as opposed to twenty miles! The same structure exists and participants seek sponsorship in recognition of such a courageous undertaking.
The history of Firewalking
The history of humanity and the discovery of the technology of fire are intimately connected and recent evidence suggests our ancestors Australopithecus mastered fire over 1.5 million years ago. The oldest recorded firewalk took place in India over 3000 years ago and evidence of firewalking has been found on every continent except Antarctica. From the shamanic Hawaiian Kahunas walking over red-hot lava to the healing ceremonies of the Kung Bushmen of the African Kalahari desert, the act of firewalking still forms a key religious and spiritual practice of indigenous people the world over.
What happens on the evening?
The registration process begins at 5.30pm onwards, you can then enjoy your fresh woodfired oven pizza before the pre walk briefing which will commence promptly at 6.30pm. After the briefing  session you will be brought out to the prepared fire lane at around 8.00pm. An experienced member of the Time4Change team always crosses the lane first to ensure it meets the strict safety criteria and once the go ahead has been given, each walker is then given the opportunity to walk across the fire lane. After all the walkers have safely crossed the lane you will receive your certificate to prove you walked on fire.
How much sponsorship do I need to raise?
We would love all of our supporters to try and raise at least £100 in sponsorship which can be raised online via Justgiving. A link will be provided to the event page for you to make it as easy as possible to share with friends, family and colleagues. If you would like a paper sponsorship form this can be provided. We understand that times are tough at the moment for many and not everyone may reach the £100 target. Our fundraising team will be happy to support you with fundraising ideas.
Can my family/friends watch?
Yes, they are welcome to come along and watch you. There will be food and drinks available for spectators to purchase and some entertainment whilst the walkers are in the briefing.
What happens if I stop half way through or fall?
Despite the fact that no-one has ever to our knowledge stopped halfway through a firewalk, it is a question that is often asked! The fact that you will be in an energised state when you are about to cross the fire lane does not in any way take your attention away from the task in hand. They often make the analogy of the state of mind we are in when we cross the road as the green light flashes; people seldom stop their journey at this point! Finally, in keeping with strict health and safety guidelines, they ensure at least two members of T4C are constantly monitoring the lane as each walker crosses.
Has anyone ever been injured walking across hot coals?
Activities such as parachuting, bungee jumping or abseiling all involve an element of risk and firewalking is no exception to this. Unlike these activities, no mortalities have ever occurred firewalking. Firewalking can indeed be a dangerous activity if the training is carried out by inexperienced instructors or fire team members. Likewise, injuries can occur should the participants fail to adhere to the exact instructions given to them during the seminar. Time4Change follows strict health and safety guidelines within the framework of their standard operating procedures. As a result of the training methods and their attention to detail, no-one has ever suffered an injury while crossing a T4C fire lane. They are very proud of their 100% safety record and take every precaution to ensure it remains this way.
What should I wear?
There is no special clothing required, casual comfortable clothes are best. Footwear needs to be easy to remove. Nail varnish and toe rings are fine.
Is there car parking available?
Yes there is ample free of charge parking at the venue.
My question hasn't been answered here, what do I do?
Please e-mail our fundraising team (fundraising@mnessexmind.org) with any queries and a member of the team will get back to you as soon as possible.
With thanks to our sponsors and partners,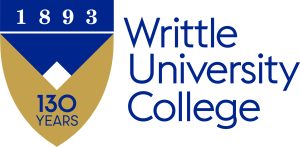 Related